ITASCA Information Day
We would like to invite everybody who is interested to join the Itasca Information Day 2022.
It will be held in the afternoon of November 17th, 2022, which is the day prior to the 51st Geomechanics Colloquium 2022 at the TU Bergakadamie Freiberg (51. Geomechanik-Kolloquium 2022 | TU Bergakademie Freiberg (tu-freiberg.de)).
General information on the actual versions and latest and future developments of the ITASCA Software will be presented, as well as application examples.
After the presentation there will be the opportunity for discussions and questions over finger food and drinks.
We kindly ask you to send us your filled registration form as soon as possible via email to [email protected], not later than 4th November 2022. The registration form can be downloaded here: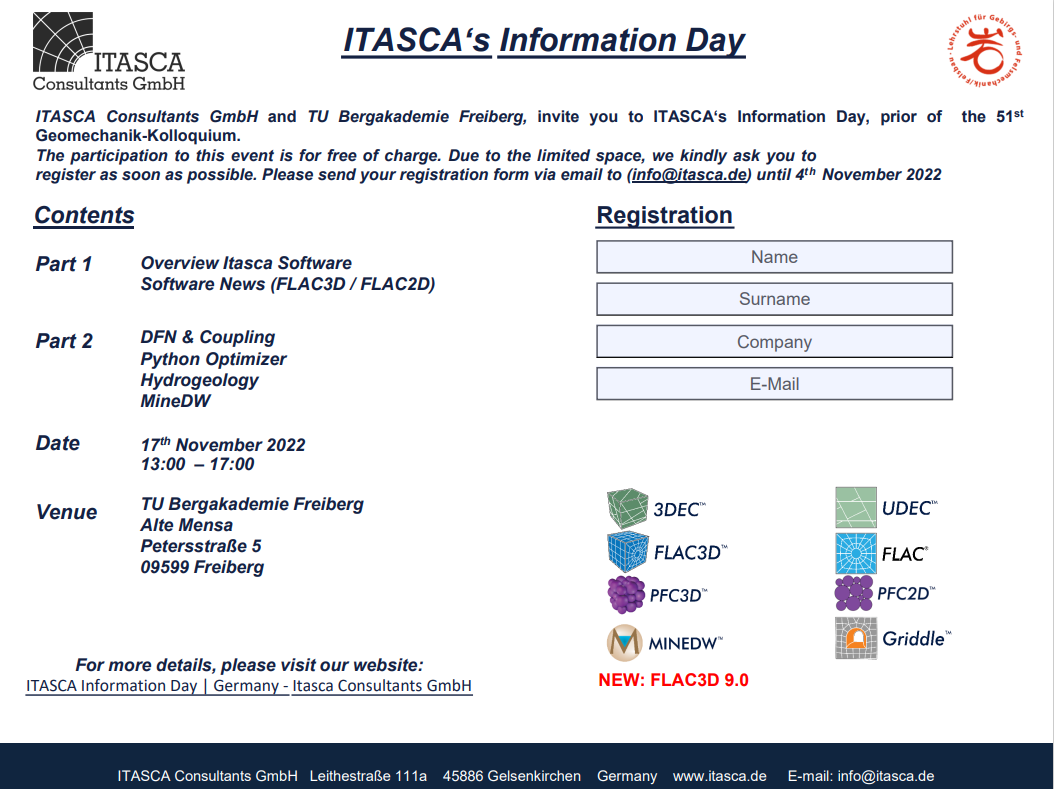 The participation will be free of charge.
If you have any further questions, please do not hesitate to contact us.
We are looking forward to seeing you in Freiberg.