3DEC and UDEC Online Introductory Training
This is a live, online training.
April 25-29, 2022
10 AM - 3 PM Daily, with one hour break at noon.
US$2,500
Register by February 1 and save $500!
50% Academic Discount Available
This course provides an overview of the capabilities and features in UDEC and 3DEC and covers software fundamentals with discussions on the theoretical background, basic concepts, and modeling principles for geotechnical analysis, mining, and petroleum engineering.
Topics include:
model building,
application of initial and boundary conditions,
constitutive (material) models,
solving, monitoring, and visualizing results.
Advanced topics such as ground support, groundwater flow, and the built-in scripting language (FISH) also will be introduced.
This is "hands-on" training, and exercises with UDEC or 3DEC are provided throughout the course.

For problem-solving sessions, the class will be split between UDEC and 3DEC users.
A laptop computer with administrative rights is required.
Instructors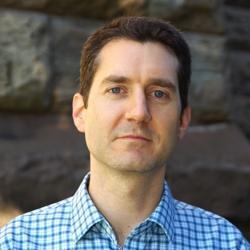 Jim Hazzard is a geological engineer with a Ph.D. in geophysics. He has extensive experience in software development for geomechanics and is currently the Software Manager at Itasca Consulting Group, as well as product manager and primary developer for 3DEC.

Dr. Hazzard is also a consultant with Itasca and has worked on several projects evaluating the stability of open pit and underground mines. Other interests include numerical modeling of seismicity and hydraulic fracture.
Dr. Hazzard is a registered Professional Engineer in Ontario, Canada.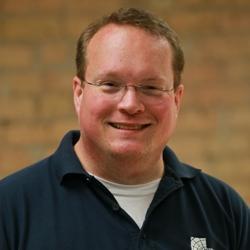 Mr. DeGagné is a geomechanics engineer with experience in rock mechanics, including slurry and paste backfill, and sublevel caving. He has developed an alternative binder using recycled glass for use in backfill and has developed numerical models using PFC3D and the parallel-processing option to simulate the flow of ore and waste draw in a sublevel cave mine.

IS YOUR SOFTWARE UP TO DATE?
Upgrade to the current version now and receive 30% off your training course registration fee!
To verify the most current release of your software, check the Software FAQ section on our website: "What date was my version of Itasca software released?"
Contact s [email protected] for pricing .